Instructions for Google Users
Google users can subscribe online Sabancı University Calendars. Please follow the steps below to subscribe the calendar:
Step 1 » Copy the calendar address you want below by clicking related catagory name like "Academic Calendar Feeds".
Step 2 » Log in to your google calendar. On the left side of the page, you can see Other calendars section.
Click Add link then select Add by URL from the menu that appears.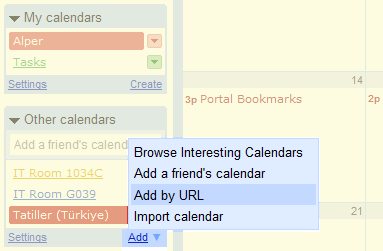 Step 3 » On the Add by URL box, paste the calendar address which you have copied before or type it manually. Click Add Calendar.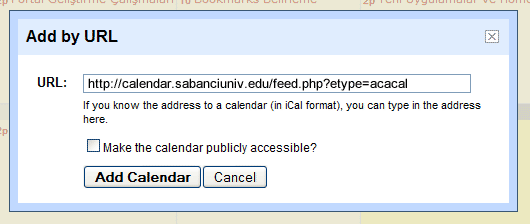 Now you are subscribed to the calendar. If you want you can change name of the calendar as described below.
Step 4 » Click icon on right side of the calendar name which you have added recently and choose Calendar settings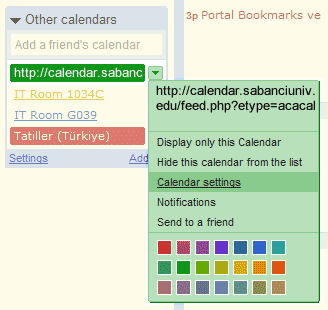 Final » Type the preferred name for Calendar Name field and click to Save button.
Before:


After: