Instructions for Thunderbird Users
If you use Lihtning ad-on as a calendar tool in Thunderbird, you can subscribe online Sabanci University Calendars.
Please follow the steps below to subscribe the calendar:
Step 1 » On Thunderbird click icon.
Step 2 » On the menu bar, click Calendar and select New Calendar...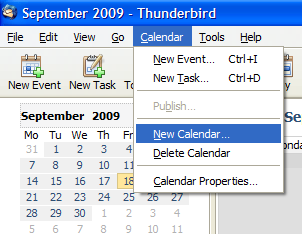 Step 3 » Select On the Network item and click Next >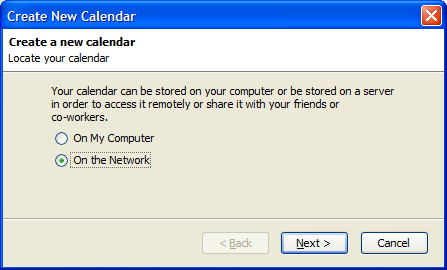 Step 4 » Select iCalendar from Format items.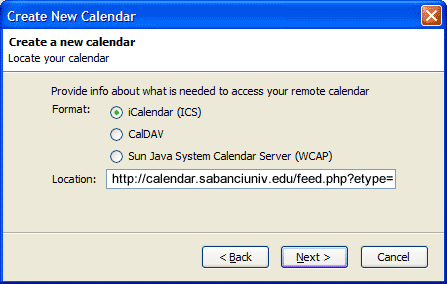 Step 5 » In Location field, type the calendar feed address you want below, and click Next >
Step 6 » Type a name for the calendar in Name field.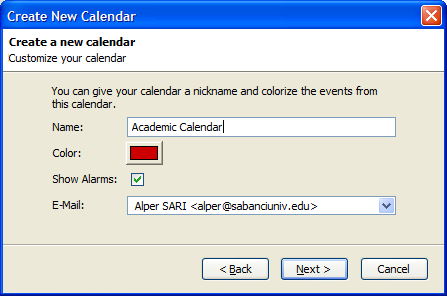 Step 7 » Click to Finish button.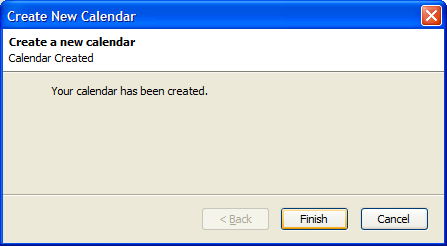 Final » You have subscribed to the calendar successfully.